Gastronomy Guide is the most exclusive restaurant magazine in Estonia, it was first given out by Eesti Info group in 2017. It lists mostly White Guide, SIlverspoon and other competition nominated or new restaurants in Estonia.
While Food is Culture represents the restaurants, that the official Tallinn Port Guide & Map has nominated as trustworthy partners to send Tallinn Port customers to.
The creator is Eesti Info, that is managed by Mathias Mällo and Ken Marten Mällo.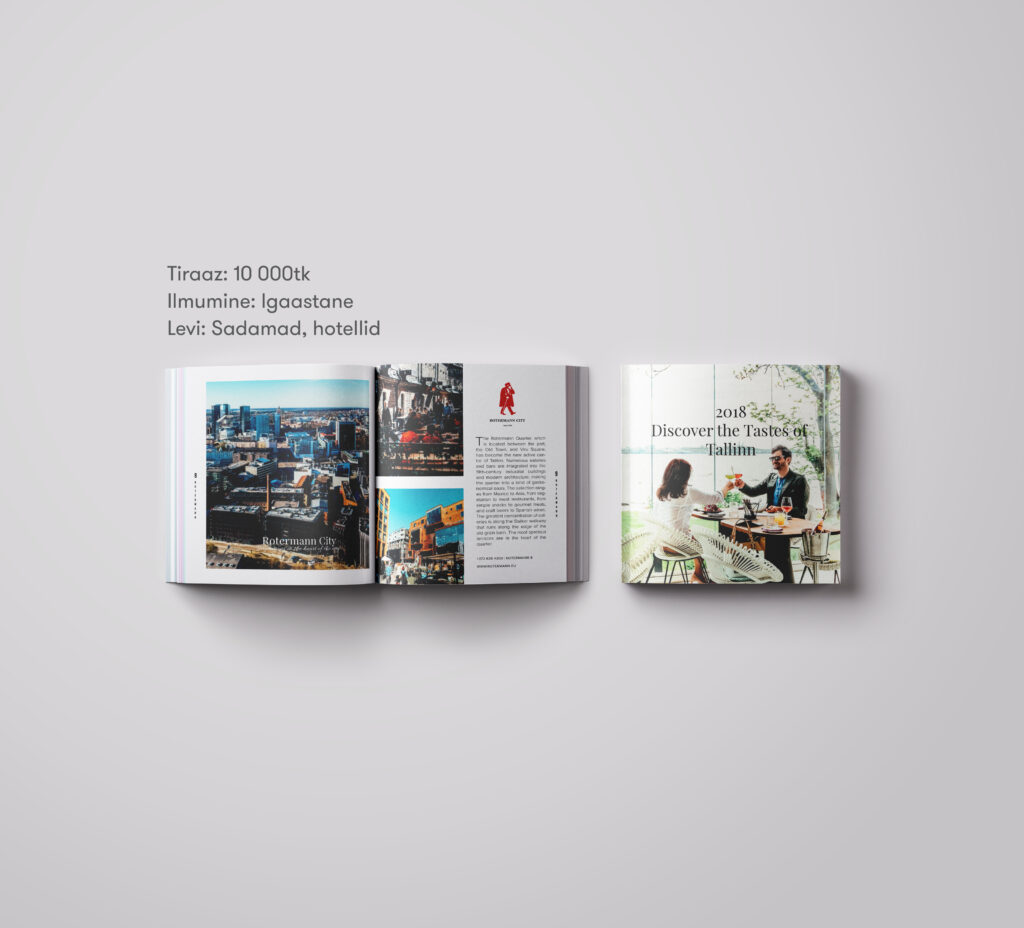 The magazine is designed based on top gastronomy magazine designs, that Eesti info gathered all over different capitals of europa, research to do that lasted from 2015-2016. We support the gastronomy initiative and are happy to announce, that with gastronomy restaurants support we are happily carrying on the tradition.
Final design done by Aleks Karu, texts written by Heidi Vihma and other restaurant critics.